Ribbed Tilted Pitcher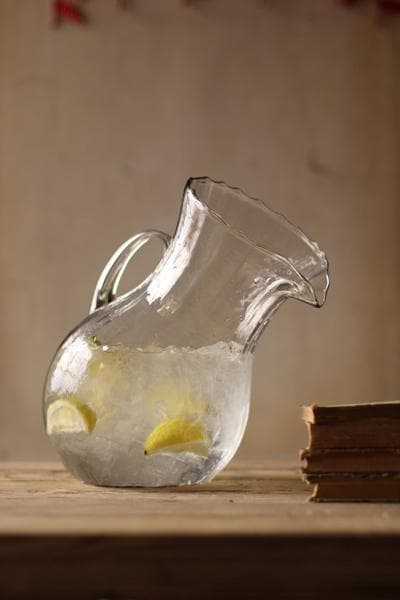 Made in Colombia of Recycled Glass. Occasional bubbles give glass handmade charm and beauty.
Perfect for Sangria or Margeritas
Dimensions (in): 8"d x 12"t
By Kalalou - Kalalou is a wholesale manufacturer of distinctive home & garden decorative accessories.
Please be aware that some products are handmade and unique therefore there may be slight variations in each individual product.