Pressed Tin Planters with Wooden Bases Set/2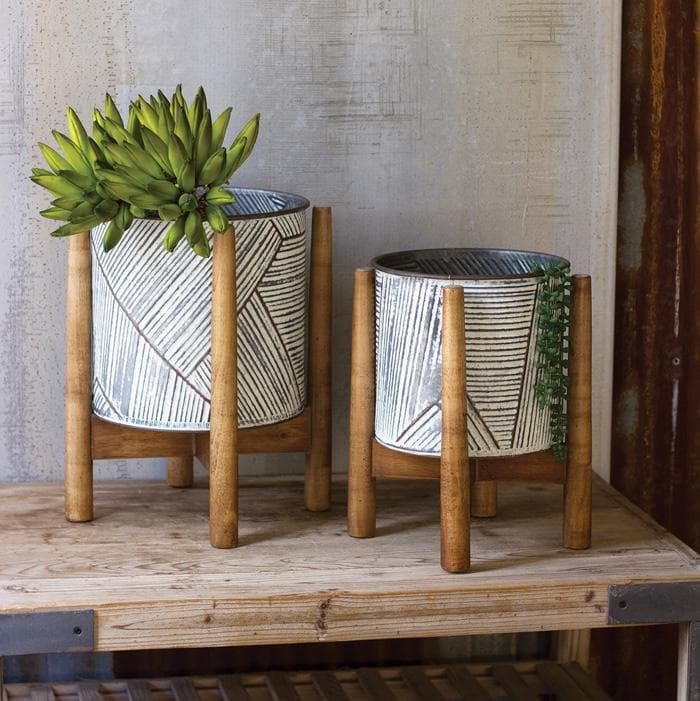 This stunning set of two features a fun pattern and looks beautiful on a patio or in a corner of anyone's home. Not water tight. A liner is not included but may be needed for live plants, as water leakage may cause stains to the planter, furniture or flooring.
KALALOU is a leading designer and supplier of the most unique, fun, and fascinating products to be found in the home accents, garden decor, and gift arenas. Foucused on recycled materials, wire, wood, ceramics, glass, botanica, furniture, paintings, lanterns, and so much more!
Dimensions (in):11"d x 17"t
Please be aware that some products are handmade and unique therefore there may be slight variations in each individual product.