Orange Faux Lizard Three Box Vanity Set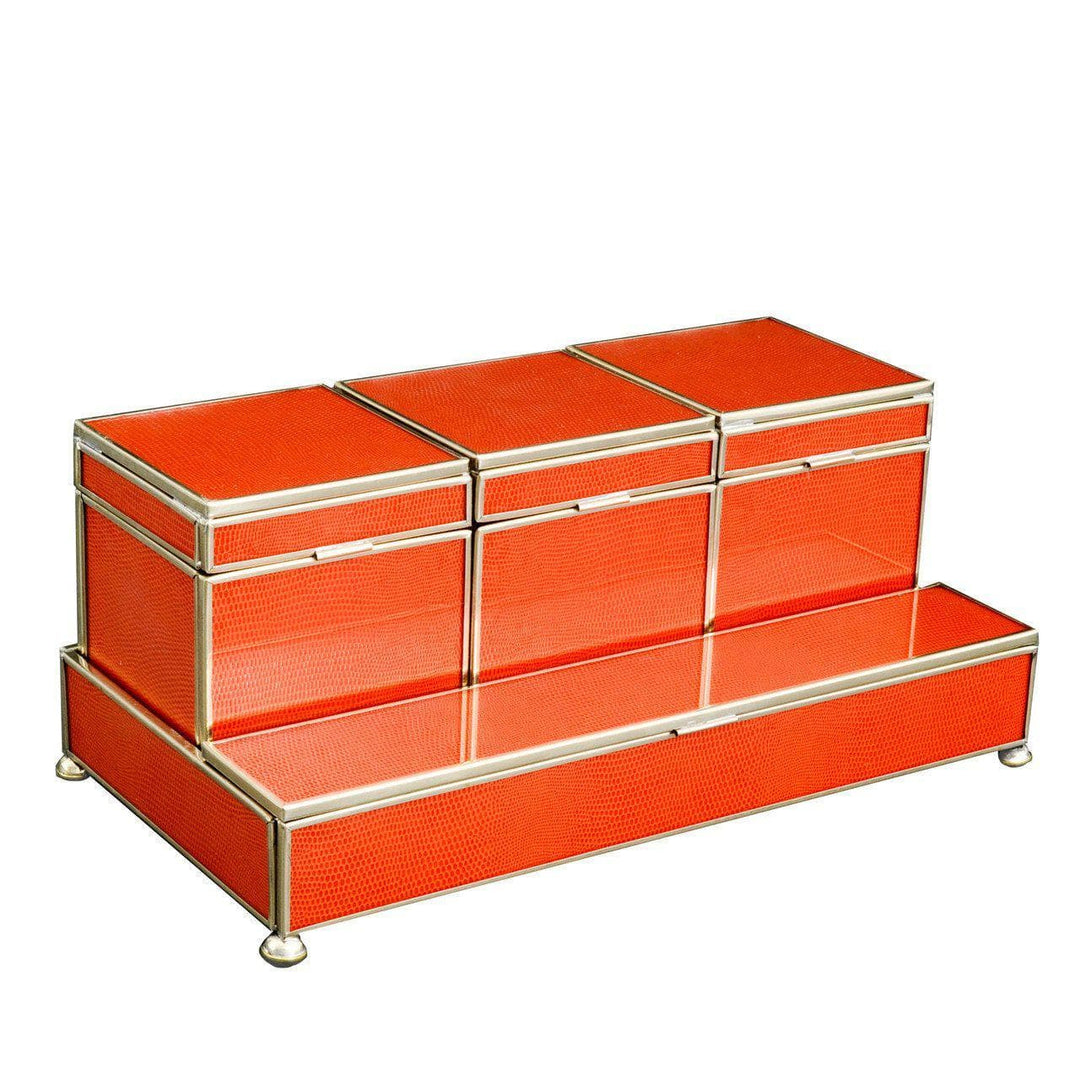 Metal with a Orange Faux Lizard Finish. Modern Bath & Tabletop Accessories by JM Piers Designs. Adds an elegant touch to your home. Available in a wide variety of patterns and colors. Printed/or textured paper design under glass trimmed with a polished nickel finish.
Made in Mexico.
Dimensions (in):6.5" x 12" x 5"