Metal Deer Planters Set/2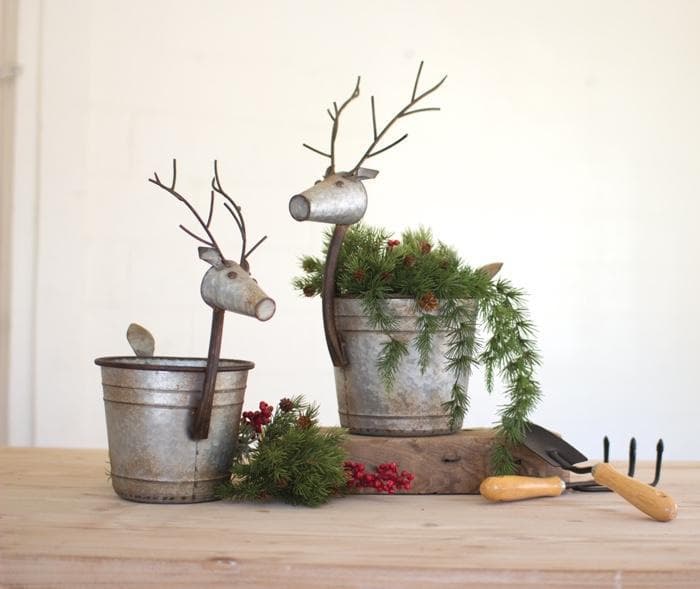 Perfect for your Holiday tabletop or mantle, this cute pair will bring a winter wonderland with them. Fill them with pinecones or other plants to give them life!
Kalalou is a supplier of unique and distinctive home & garden decorative accessories.
Dimensions (in):largest 14" x 9" x 19"t
Please be aware that some products are handmade and unique therefore there may be slight variations in each individual product.