French Country Rattan Log Basket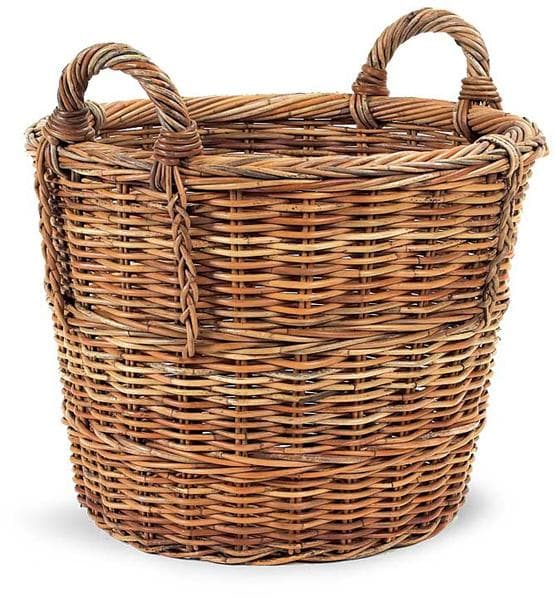 The perfect planter for a large houseplant, keep blankets nearby or fill with merchandise for display in your shop. Two side handles attached securely to the sides.
Dimensions (in):22"Dia x 17"H
By Mainly Baskets - Mainly Baskets is a wholesale importer of basket accessories. The line consists of hand woven, high quality, traditional styled wicker, rattan, and other materials.