Cast Iron Cat Paper Towel Holder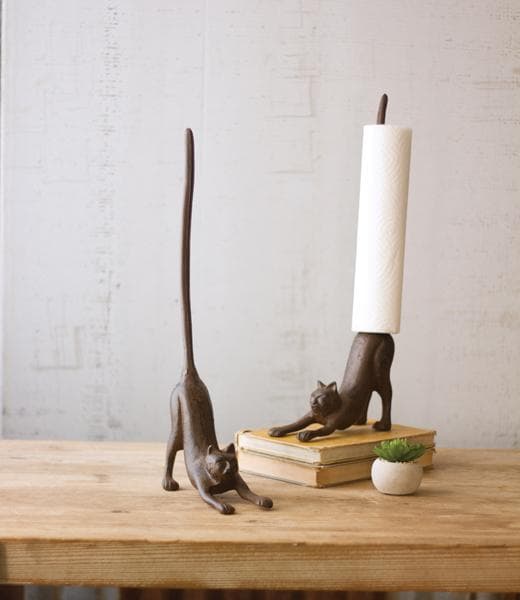 Who says that functional pieces can't be cute? This little guy is made of rustic cast iron, and will look great in your bathroom or your kitchen. Fits standard paper towel or toilet paper roll.
Distinctive home & garden decorative accessories and accents.
Dimensions:7.5" x 3" x 18"t
Please be aware that some products are handmade and unique therefore there may be slight variations in each individual product.