Addison Ross Light Blue Enamel Frames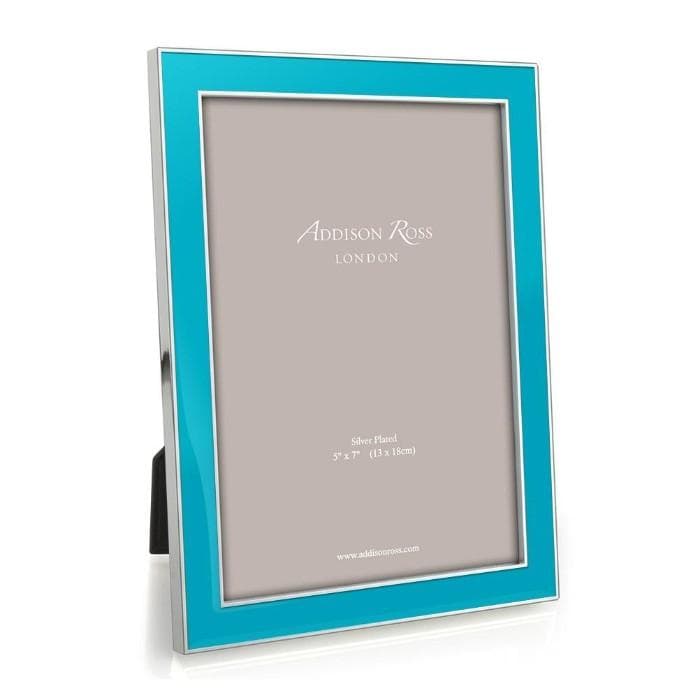 This aqua blue exclusive Addison Ross designed 15mm frame is really stunning. Luxury Grey Velvet back. Gift boxed.
Dimensions (in):
Holds 4" x6" photograph
Holds 5" x7" photograph
By Addison Ross. - Based in the U.K., Addison Ross designs and manufactures beautiful frame collections in Enamel, Silver Plate, Diamante, and Marquetry photograph frames. 
At Hudson & Vine, we carry only the best selection of picture frame collections. Renowned London brand Addison Ross carries sleek, modern and sophisticated picture frames. Notable accents such as enamel framing, silver and rose gold plated, marble and tortoise shell-look frames. We're confident you'll find something for all your home décor needs from our large selection of home accents.
View all Addison Ross products
Addison Ross Intro Video