Addison Ross Enamel Trinket Box (Powder Blue & Gold) 3"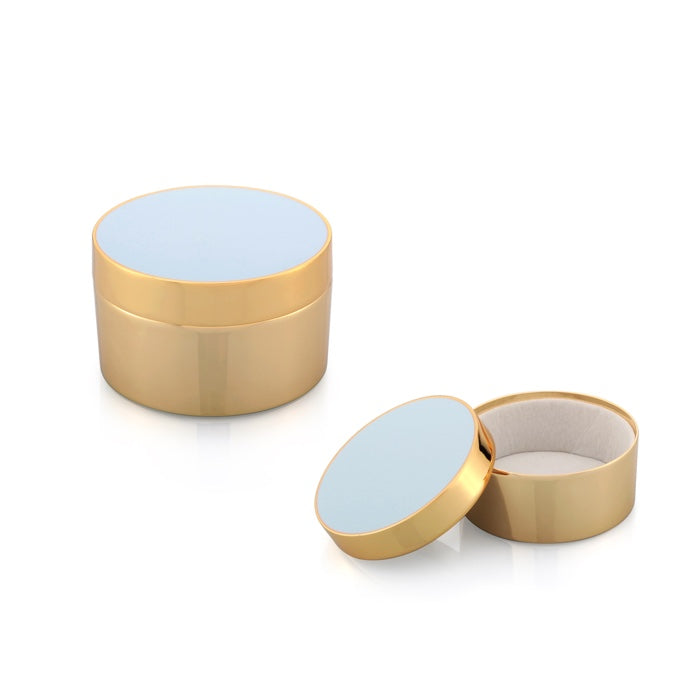 This incredibly pretty little turquoise enamel trinket pot is lined in soft stone coloured velvet. Finished with gold, with a fully removable lid, it is suitable to store jewellery, bedside or desk top bits and pieces. This exclusive Addison Ross design is tissue wrapped within our beautiful gift box.
The Addison Ross Limited of today stands for a quality of design and a sophisticated use of color that makes this UK - based, family-owned company a respected provider of picture frames and clocks to customers around the world.
Dimensions (in):3" x 3" x 1.4"
At Hudson & Vine, we carry only the best selection of picture frame collections. Renowned London brand Addison Ross carries sleek, modern and sophisticated picture frames. Notable accents such as enamel framing, silver and rose gold plated, marble and tortoise shell-look frames. We're confident you'll find something for all your home décor needs from our large selection of home accents.
View all Addison Ross products