Addison Ross Double Thin Silver Plated Frames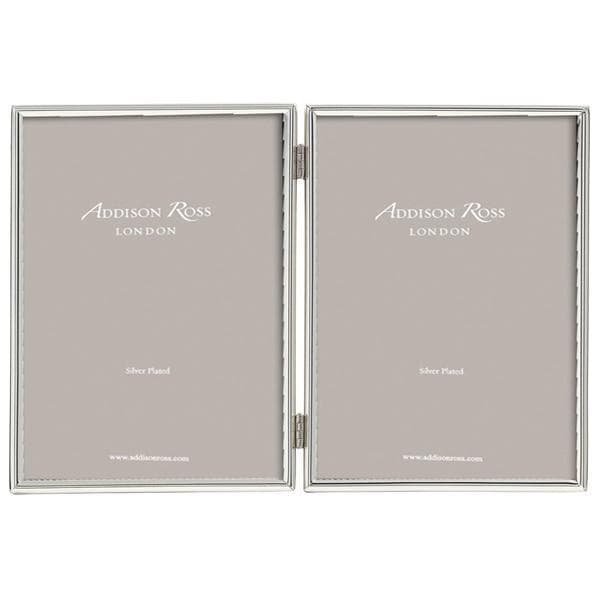 Perfect for wedding and family photos. These are very popular gifts for grandparents, anniversaries and weddings. Very simple and elegant , this frame sits beautifully in any classic or contemporary interior setting. It looks wonderful grouped together with other silver frames. Slide in Black Velvet back. Gift boxed.
Care: Each Silver plate frame is coated with a lacquer to prevent tarnishing. The frames do not require polishing. However if stored in a particularly damp location tarnishing might occur.
Holds 4" x6" photograph
Holds 5" x7" photograph
By Addison Ross. - Based in the U.K., Addison Ross designs and manufactures beautiful frame collections in Enamel, Silver Plate, Diamante, and Marquetry photograph frames.
At Hudson & Vine, we carry only the best selection of picture frame collections. Renowned London brand Addison Ross carries sleek, modern and sophisticated picture frames. Notable accents such as enamel framing, silver and rose gold plated, marble and tortoise shell-look frames. We're confident you'll find something for all your home décor needs from our large selection of home accents.
View all Addison Ross products