Pearls Round Vinyl Placemats (Charcoal/Gunmetal) Set/4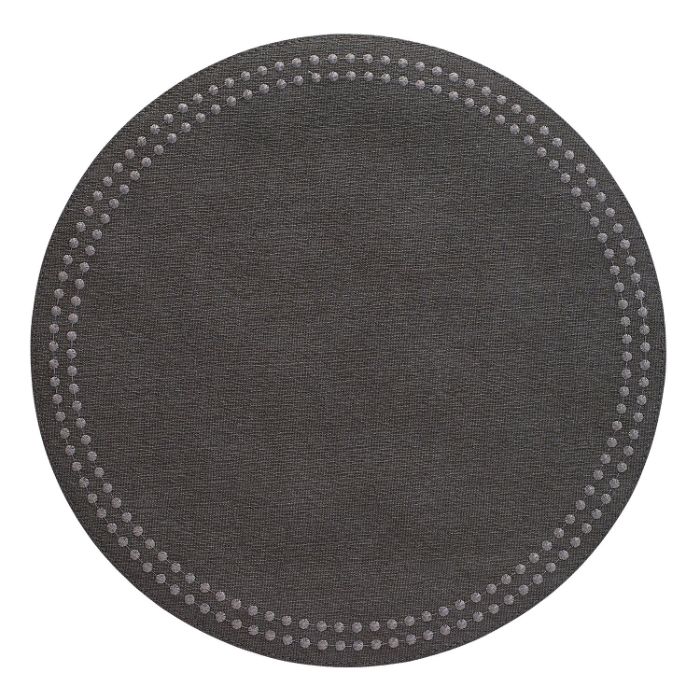 Round mats with pearl-like embroidered dots around the edge. Available in multiple colors.
COLOR: Charcoal/Gunmetal.
MATERIALS: 100% Phthalate-free Vinyl.
CARE: Wipe with a damp cloth.
Made in Turkey.
DIMENSIONS: 15"x15" diameter
Bodrum Linens, is known for stylish and affordable luxury table linens and accessories. Since 1994, Bodrum Linens has supplied selected retailers with premier quality Turkish linens, offering exceptional value. Their fabrics are woven on state-of-the-art looms and dyed or printed using only the highest quality materials. All finishing is done by highly skilled artisans who take extra pride in their craft.The designs and colors of their collections are always on target with the latest trends in tabletop and home décor.