Capdeco Altea 18/10 Stainless Steel 5pc. Flatware Set (Fuschia)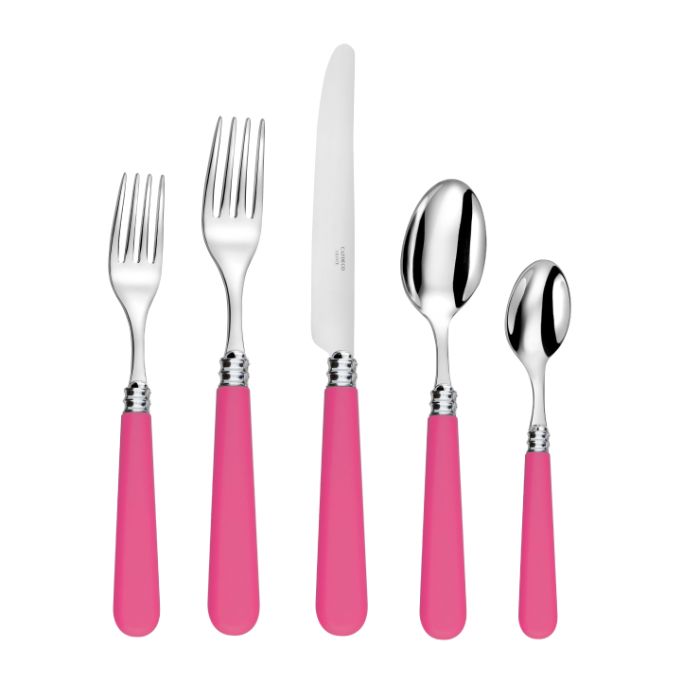 Capdeco Altea 18/10 Stainless Steel 5pc. Flatware Set (Fuschia)
Regular price
$135.00
$135.00
The Alteas range (French Blade) is a traditional and classic pattern updated thanks to modern colors. This pattern will allow you to set all kind of table with its 13 colors of your choice: foam, olive, purple, black, blue France, strawberry, pastel yellow, pastel rose, sky blue, lime green, off-white, chocolate and navy blue. Made of the highest quality of 18/10 stainless steel. Very durable and ergonomic.
Capdeco cutlery, in both classic and contemporary style, is created from end-toend with the same care and 18/10 stainless steel, whether they are entry-level or high-end. Hand-assembled, as in the past, in the company's Thiernois workshops, the greatest care is taken at every step of the manufacturing process to ensure the durability of each piece. Made in France.
Includes 1 Dinner fork, 1 Salad/Dessert Fork, 1 Soup spoon, 1 Tea spoon, and 1 table knife.
Material: Stainless Steel 18/10, Resin Handle.
Dishwasher safe.
Made in France.
Dimensions:
Product Height Inches (for flatware length of each piece)
Dinner Fork - 8.26"
Salad Fork - 7.87"
Dinner Knife - 9.45"
Soup Spoon - 7.87"
Tea Spoon - 6.3"